We can perform TIG and Arc welding on a variety of different metals including steel (mild and stainless) and aluminium. We will take on any job whether it be a minor repair or a large scale project.
We can weld build up worn parts to be machined or also metal spraying is available. We also have the facilities for plasma cutting and a sheet metal guillotine for cutting to accurate dimensions on fabrications or if you simply require a sheet cutting service we can provide this. Our welder has many years of experience with all variety of materials and welding processes.
Furthermore heat treatment and case hardening processes are available. We have brazing equipment in our workshop also for various materials. All of our work is completed to the highest possible standard by time served skilled tradesmen.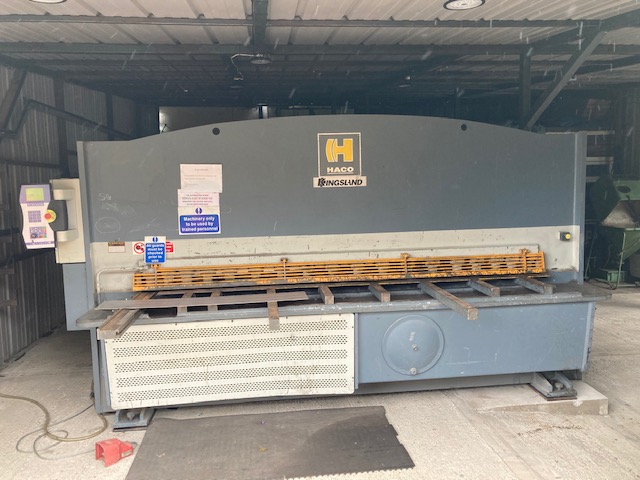 We are pleased to announce that we are now in possession of a Large Capacity Guillotine which will cut steel up to 12mm thick and 3 metres long